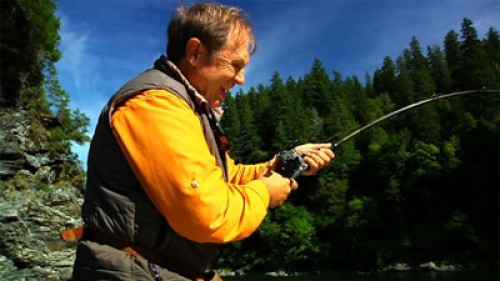 ® started producing fish hooks in 1955. At that time, they were the smallest hook manufacturer in Japan and all of their hooks were made by hand. In 1963 they introduced a new automated heating facility which catapulted them to the forefront of the Japanese market.
In 1974, they introduced fully automated hook making machines and found it necessary to build a second factory in order to meet the demand they had created.
In 1976, as the leading Japanese hook manufacturer, ® began building a new factory to produce high quality fishing rods for the Japanese market.
After upgrading the hook manufacturing machines in 1986, they expanded their product line. As the result, ® Co. Ltd became a major manufacturer with a full line of high quality fishing rods, hooks, apparel, and fishing related items by 1987.
In 1988, after significant upgrades to their automated tempering facilities and further expansion in the hook factory, ® Co. Ltd. opened ® International Co., Ltd. in Thailand and ® Shantou Co. Ltd. in China in 1989. These two factories import hooks from factory in Japan for use in a number of other products that require snelling, rigging, fly tying and packaging.
When anglers purchase ® hooks, they are buying an original product made exclusively by GAMAKATSU®.
Market Leader GAMAKATSU®
® is the leading fish hook manufacturer in Japan, and for that matter worldwide. ® is constantly testing new materials and striving to improve their products which already set the standard for the rest of the industry.
In 1992 ® USA inc. was established to provide ® brand hooks to the U.S. market, followed by SPRO, The Official 's exclusive agent, established in the Netherlands in 1994 to service the European market.
The Environment Has Our Attention
Since 1955, ® has strictly adhered to the theme of "Nature and Technology". We work hard to develop new, hi-tech products that benefit today's discriminating anglers without adversely effecting the environment.
's mission of technical development and superiority has always resulted in "the best quality". ® is always searching for new ways to make our existing products better in addition to constantly looking for unique products which are not yet available. We believe that only this attitude can give our customers the best they deserve!
Worldwide Reach to Serve Every Angler
® products are used and purchased worldwide. With offices located around the world and a continuing commitment to excellence, ® is constantly researching global markets and developing unique products that meet the needs of even the most demanding anglers.